Murals for a "Plastic-Free Little Paradise"
Sometimes, art can speak more than 1,000 words. This is now proved in Sorong City, the gateway to Raja Ampat in Indonesia.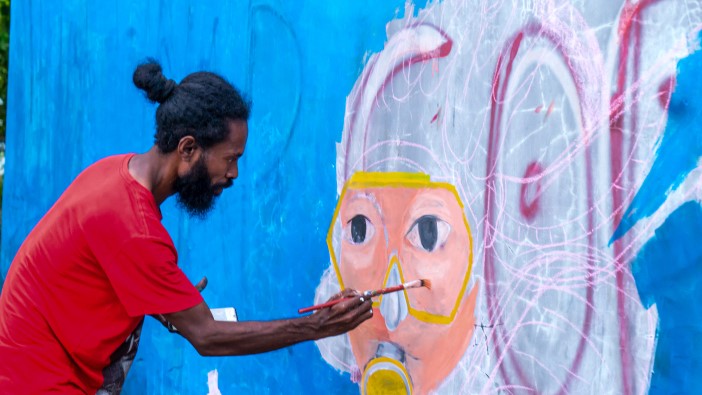 Under the #PlastikTaraAsik campaign, which means "Plastic is not cool", a mural concept competition took place late last year to raise awareness in a creative way about sustainable consumption behavior and give the participants a platform to express themselves. The best ideas were then chosen and finally put into life in January in a collaborative approach. Selected participants first worked on their ideas with professional support on a 110-meter-long wall, which was previously covered with graffiti and is very centrally located on the way to the port towards Raja Ampat. The four best participants had then the opportunity to participate in the mural collaboration at Waisai WTC, where the wall is now full of murals with messages from the #PlastikTaraAsik campaign.
Astripin, one of the finalists of the mural collaboration, stated that he found the participation very memorable as he was able to build relationships and get insight into the world of art with the help of the fellow finalists and the expert judges. He is happy that his work can now be enjoyed by others.
"I am one of the residents here. The murals are very interesting pictures and also a motivation for us to live better. I hope in the future, the people in Sorong can maintain and protect the surrounding environment"
said Simondi Seran, who lives around the location of the Sorong mural activity. After finalisation of the murals, a social media challenge was kicked-off, inviting users to post photos with the mural background. 
The #PlastikTaraAsik campaign is currently in implementation by the Misool Foundation with the support of 'Rethinking Plastics'.