Take Pinto! Phuket's initiative to bring the traditional lunchbox back to (delivery) business
A tiffin carrier filled with rice and Thai-style lou mei often shows up in movie scenes when characters reminisce about their peaceful and simple childhoods. In today's world, simplicity is only valued when it's synonymous with speed. Food services and delivery are stripped down to provide meals as fast as possible. To find a way to connect the services with environmentally friendly solutions, "Rethinking Plastics" has been providing funding support a project proposal by the Phuket Environmental Foundation. As Phuket's economy took a hard blow from the covid-19 crisis, food delivery services started to gain popularity. But so did the waste from these services. In response, the foundation launched a pilot activity called "Take PINTO" to reduce plastic waste from packaging with participating restaurants. ("Pinto" is a Thai word for tiffin carrier.)
We followed up on the project participants and the Phuketians' views on plastic. These are a few points that we have learned: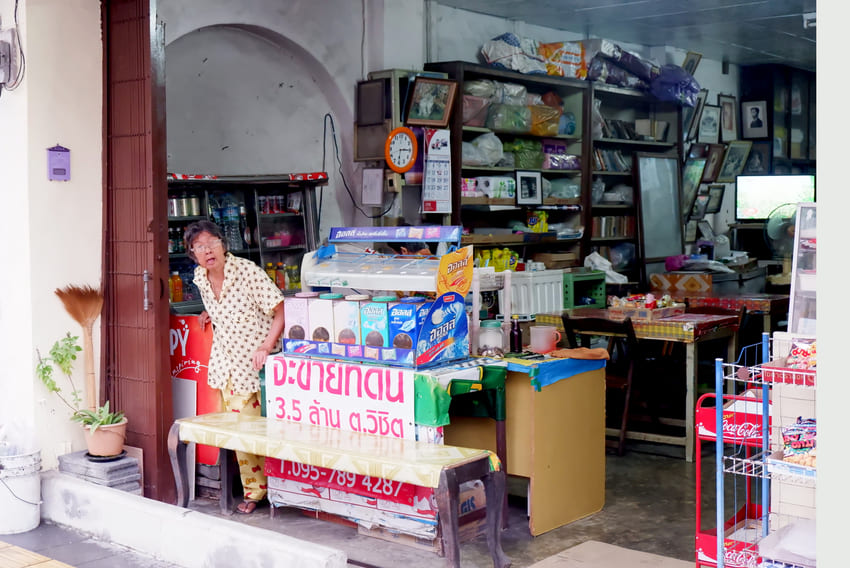 Uánn-tsân: a symbol of sharing
Tiffin carriers might be commonplace for Thai people elsewhere, but for Phuketians it is a part of the Hokkien immigrant community that had settled in Phuket when it was still a mining district. The tiffin carriers, or uánn-tsân in Hokkien, were used by laborers to carry their lunches and by Buddhists to bring food offerings to temples. Many Thais can easily picture ngo hiang, o-aew, or Hokkien mee in an uánn-tsân.
The former mining town has now blossomed into a tourism hotspot. The local cuisine has evolved thanks to the tourists, outnumbering the locals by 33 times, who have introduced a variation of cuisines to the islanders.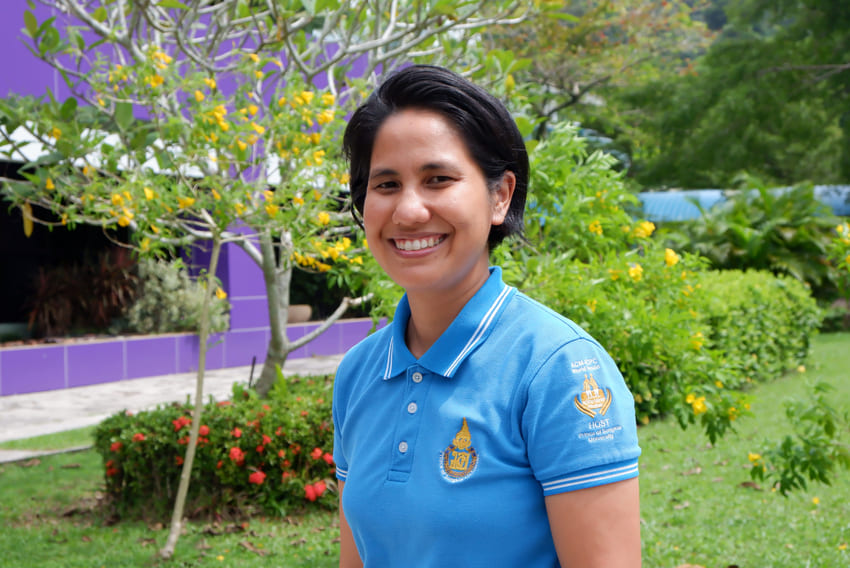 "Reviving the use of tiffin carriers is not an easy feat. By expanding our project, we've heard from restaurants that some foods like pizza and cakes won't fit or only fit awkwardly in tiffin carriers. There's also the question of cleanness. Still, customers share our vision and frequent the restaurants to help reduce plastic waste."
Prof. Amm, or Chantinee Boonchai, the head of Less Plastic in Phuket Project and a lecturer at the Faculty of Technology and Environment, Prince of Songkla University, Phuket Campus, shared her experience from working in this project from the beginning.
"Actually, civil workers in Phuket are already using tiffin carriers to reduce waste. Tiffin carriers are often used to bring lunch that they can eat together, making them a symbol of sharing," Prof. Amm continued.
The project distributed around 60 tiffin carriers to the pilot restaurants to circulate among regular customers as an alternative to single-use plastic containers. But we also explored that a handful of customers only ordered the minimum amount to get a carrier and never bothered to return it"!
 Tam Sang-Tam Song
You might wonder where to order food in a tiffin carrier. Surely you can bring your own to a participating restaurant or get one from the project to circulate. However, when it comes to delivery services, the approach isn't well received by the major food delivery platforms due to their established processes.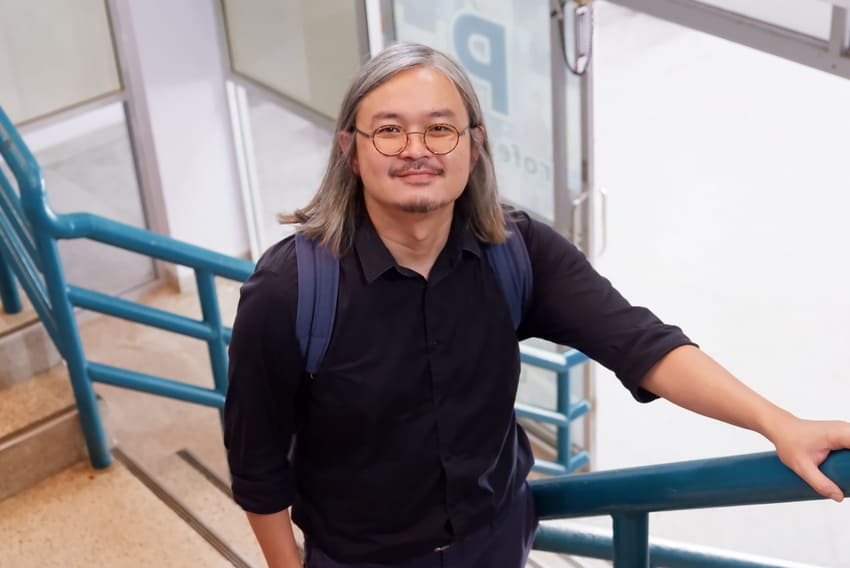 Enter "Tam Sang-Tam Song", a food delivery platform that promotes fair business. It was born in Bangkok from the idea of Professor Bo, or Akkanut Wantanasombut, who had observed how bike taxi drivers lost their business when people started working from home during the Covid-19 pandemic. He then looked for a way to help them keep their livelihood: by delivering food.
 "We have to accept the fact that it's never going to be widely successful. We can't compete with the big guns. Tam Sang-Tam Song is an app developed to make food delivery fair for riders, restaurants, and customers. At the peak of the pandemic, people switched to working from home, and it hurt the bike taxis' business. So we came up with this project to help them adjust and earn their living fairly with food delivery. That was my initial idea."
Fairness is the focus of Tam Sang-Tam Song. Apart from being a bike taxi platform, the app offers food delivery service at reasonable prices. There's no commission fee for restaurants, so they are not forced to reduce portion sizes for delivery customers. However, these are traded for the higher fees on the customers' end to ensure fairness for every party.
 How is it related to tiffin carriers?
 Professor Bo said that while developing this project, he was shown a study suggesting that some customers don't mind paying more for packaging or delivery options that are environmentally friendly. This led to a collaboration between Take Pinto and Tam Sang-Tam Song in Phuket.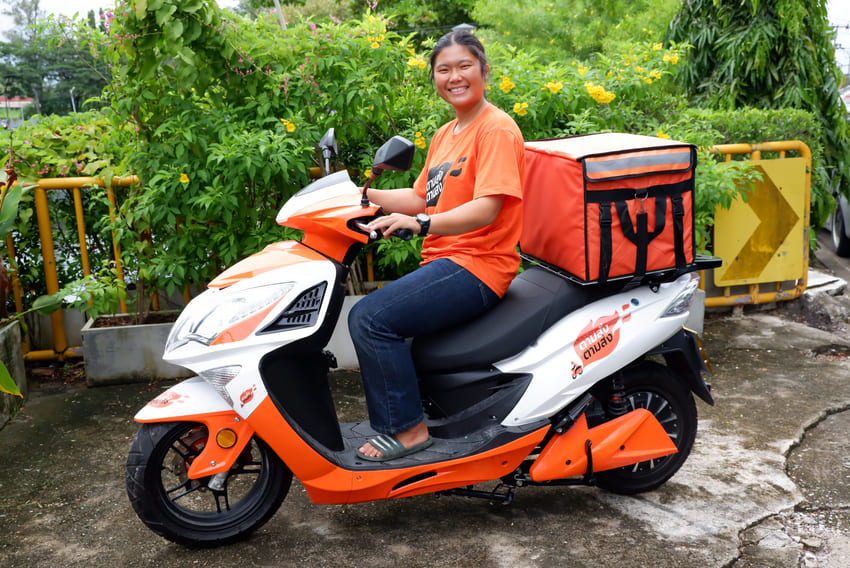 "I used to work in customer service but lost my job during Covid-19. I was already delivering food while looking for a new job. I used to be a research assistant for a professor, so after learning that I was taking rider gigs, the professor connected me with Professor Bo to work on his small platform called Tam Sang-Tam Song."
View, a Phuketian and the sole female rider of Tam Sang-Tam Song, shared this with a smile from her orange electric motorcycle. Aside from being a rider, she is also the representative in negotiating with new restaurants, promoting the app, and finding customers; a proud team of one.
 Most of the customers who use tiffin carriers are conscious of social issues like employment and environmental issues. As a result, they are willing to pay higher delivery fees than on other platforms in the market that try to compete by cutting down prices, and give up the convenience of plastic utensils.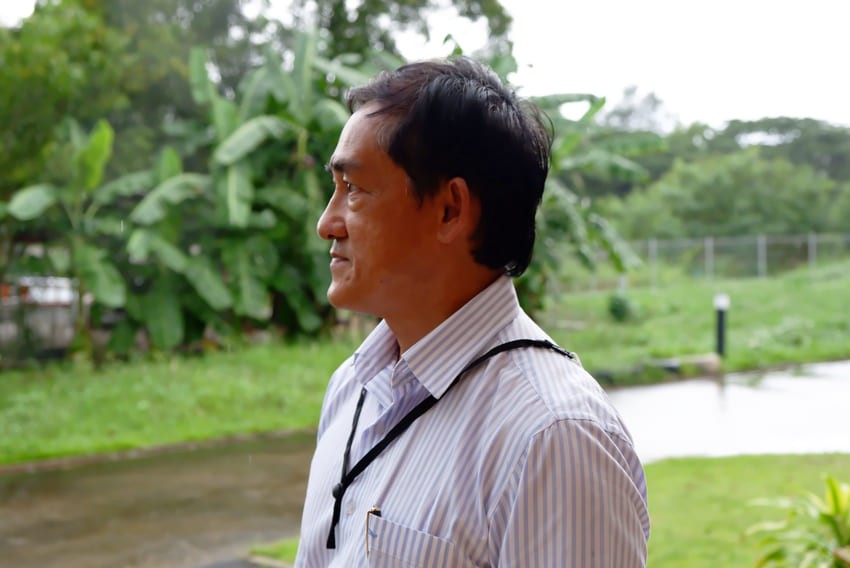 Economy vs Environment
"We're still trying our best to educate the people in Phuket about plastic, holding school talks and workshops for hotels looking to adapt for the environment. Still, you can't deny that right now the main incentive for people to change is their livelihood. If an adjustment helps reduce business cost while being eco-friendly, it tends to be more welcomed." says Professor Viroj Phutong, Chairman of the Phuket Environmental Foundation
Professor Viroj voiced his opinion, which also reflected what we'd heard from business owners earlier : Environment concerns alone are not enough to convince people, especially when the economy is recovering from the covid-19 slump.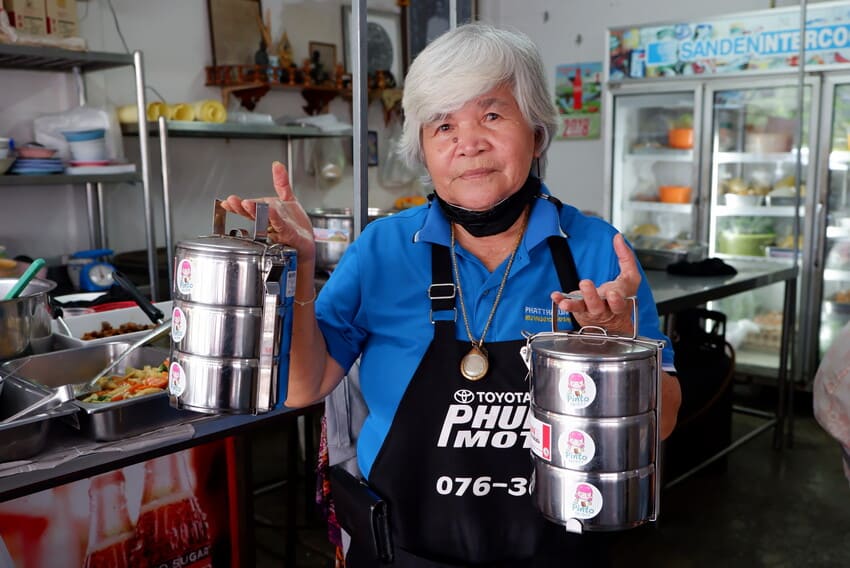 "There're still a couple of carriers free. The rest are already taken by customers. I told them to go ahead and use one at any restaurant and not just mine," said Aunty Daeng, the Phatthalung-born owner of a Southern Thai restaurant, while the savory smells of gaeng leung and gaeng tai pla bombarded the olfaction. 
"I'm still using those five-cent Styrofoam boxes. I want to change but I can't afford to. If there's another choice at a good bulk price, I don't mind taking it."
One next step of the Phuket Environmental Foundation and Tan Sang-Tam Song is to procure environmentally friendly packaging in bigger amounts. 
However, it takes time and economical sustainability to change people's minds, as well as joint efforts from several sectors apart. Multiple parties need to support each other to make it happen.
We're closing this article with inspiring words from Professor Am, the overseer of Take PINTO project:
"We need to believe in the power of rejection. If your favorite restaurant offers plastic straws and cups, you're free to refuse. Then do the same in your next visits until they remember you as a regular customer who rejects plastic utensils. And whether you're a regular customer or not, rejection will set an example for others and let them know that there are people who want to change."
Learn more about the "Rethinking Plastics" pilot project in Phuket here: Rethinking Plastic - Less Plastics in Phuket (rethinkingplastics.eu)
Text and pictures: Harmish Muszid for "Rethinking Plastics"