In action against marine plastic waste
In the last months, several pilot projects of 'Rethinking Plastics' joined coastal clean-up activities: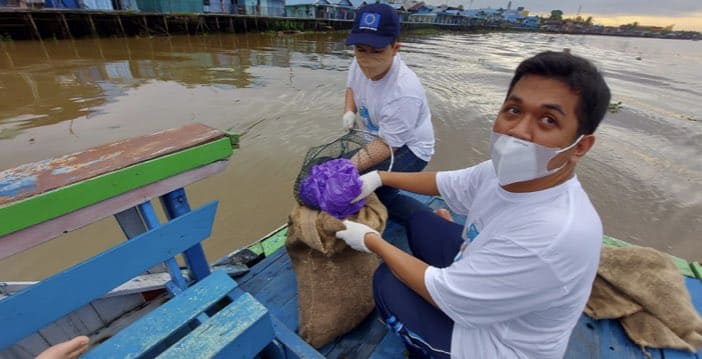 In Thailand's Trang Province, more than 400 participants collected 3,850 kilograms of waste during community beach and ocean cleanup activities in July and August. The island of Koh Libong and the area around are important for wildlife and marine biodiversity, as it is the largest seagrass area in Thailand and home for Dugongs. The cleanup therefore also raised awareness for the negative impact of marine debris at eight communities in Koh Libong, especially in monsoon season, and promoted the conservation of the Dugong. It was organised by IUCN Thailand under their pilot project on "Enhancing circular economy model at the local level and improving municipal waste management practices and policies" in collaboration with the Trang Provincial Office, Trang Provincial Office of Natural Resources and Environment (Trang PONRE), the Department of Marine and Coastal Resources (DMCR), the Save Andaman Network Foundation, and Trang FisherFolk Association.

In Indonesia, four partners joined the EU Beach Clean Up Day 2021 in September with micro beach clean-up activities in line with COVID-19 requirements. Greeneration Foundation Indonesia (GFI), the Indonesia Diet Plastic Bag Movement (Gerakan Indonesia Diet Kantong Plastik (GIDKP)), the Misool Foundation and Destructive Fishing Watch got in action in Banjarmasin, Banyuwangi and Tegal, cleaning a Coastal Fishing Port, the beach and rivers. 
More information: 2,023 kilograms of wastes collected at Koh Libong Sub-district beach cleanup | IUCN