Less Plastic Packaging in Deliveries
China's express delivery business is the largest in the world and has become an indispensable part of residents' daily lives. It has made shopping easier, but also produces a large amount of packaging. In 2020, express delivery services generated nearly 15 million tonnes of waste.
Video on the pilot
This project piloted reusable packaging options for the express courier company JD Logistics in the city Haikou. So-called 'Green Stream Boxes' were reused for multiple deliveries and thus eliminated tonnes of packaging waste. Based in these experiences, guidelines were developed in order to expand this business model to the whole industry.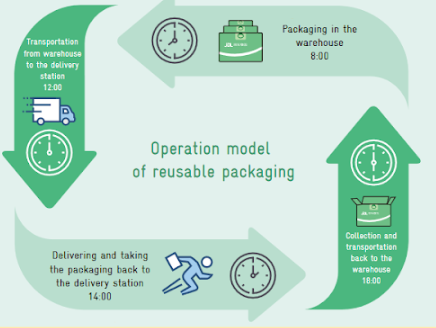 WHAT HAVE WE ACHIEVED IN 16 MONTHS?
 1. Introducing Green Stream Boxes
 Together with JD Logistics, we introduced 10,000 Green Stream Boxes in the company's warehouse. Customers placed their orders online, which were delivered in the reusable boxes by the courier. The boxes were returned to the warehouse within three days.​ In 16 months, JD Logistics replaced approximately 4% of their total express delivery parcels with reusable boxes and saved 90 tonnes of single-use plastic packages, including more than 140,000 corrugated boxes and 240,000 plastic bags. 
"It is important to achieve the standardisation of delivery packaging and build the infrastructure for packaging collection and reuse. In addition, green consumption needs to be encouraged, so that reusable packaging for deliveries can be promoted."
 Duan Yanjian, Director of Green Stream Initiative, JD Logistics
 2. Changing consumer perception one box at a time
 A user feedback survey conducted in April 2021 showed that over 90% of customers had a positive experience with the Green Stream boxes, and the majority of customers reported an increase in knowledge and awareness about environmental consequences of packaging materials.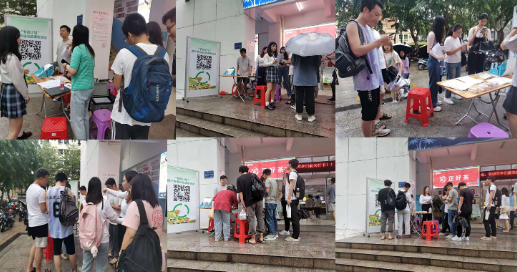 3. Preparing the industry 
 We compiled guidelines to share insights and experiences of the Green Stream business model with Chinas e-commerce and logistics industry. The report presents the suggested technical parameters of reusable delivery packaging as well as current policies and case studies. It also includes challenges with reusable delivery systems, such as higher initial costs, lack of collection infrastructure and low public awareness.
WHAT HAVE WE LEARNED FROM THE PILOT PROJECT?
Initially, the Green Stream Boxes were more expensive for the company than disposable packaging. Additional costs included the development and operation of a management information system, the compensation for the loss (about 15%) and damage (about 2%) of Green Stream Boxes. Returning the boxes to the warehouse also incurred costs. However, the boxes have great environmental benefits, as they save tonnes of single-use plastic packaging, corrugated boxes, plastic bags and carbon emissions. 

Reducing plastic waste requires the joint efforts of all stakeholders. Companies should aim for reusable and recyclable materials for packaging, and, if not possible, optimise and reduce the use of express packaging or use degradable alternative products. 

It is important to monetise the environmental benefits and explore environmental emission quotas or a trading system, such as carbon trading for express packaging materials. 

There are still legislative and economic barriers to further operationalisation. In order to promote Green Stream Boxes or the like, national legislation needs to be put in place, e.g. making reusable alternatives mandatory. Both policy support and greater customer awareness are required. 
Implemented by: 
Shenzhen University and China Federation of Logistics & Purchasing (CFLP)